Dr. Hamad Abdulla Al Mehyas
August 22, 2023
2023-09-14 8:27
Dr. Hamad Abdulla Al Mehyas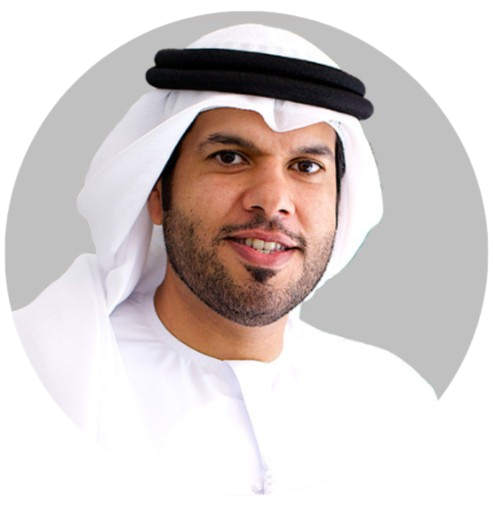 Dr. Hamad Abdulla Al Mehyas
Board Member — Emirates Institute of Finance (EIF)
Chief Executive Officer - Daman
A board member of the Emirates Institute for Finance (EIF). Dr. Hamad Abdullah Al Mehyas serves as Daman's Chief Executive Officer.
A visionary, commercial-minded, and results-driven, with the ability to transform business operations and leverage professional knowledge to build long-term success, his leadership was an integral pillar of the company's growth.
Dr. Al Mehyas brings over 25 years of progressive experience in designing and driving organizational strategies, and aligning Daman's vision with the UAE's direction, leading teams to drive success and achieve performance targets, and executing critical business strategies to drive revenue and profits.
During his tenure as CEO, Dr. Al Mehyas developed a rapid 150-day strategic roadmap to drive transformation and optimizing resources, then successfully executed a long-term strategy that resulted in a significant increase of net growth of 84% and funds that were re-injected in ICV initiatives, all of which resulted in 5 International Industry Awards and 3 Personal Accolades for achievements.
He also successfully implemented transformation initiatives to enhance the claims processes, resulting in improving the 30 million claims being processed by 2,000 employees to 60 million claims processed by 1,200 employees. Additionally, he spearheaded the inception, implementation and launch of Daman's internal, local, and federal initiatives.
Prior to current role, Dr. Al Mehyas held several C-suite roles, including Chief Commercial Officer, Chief Process Officer, and General Secretary UAE National Biosecurity Committee – The UAE Cabinet.
Dr. Al Mehyas was the recipient of many prestigious awards, including the Emirates Award for Government Excellence, Performance & Creative Initiatives – UAE and 2 Medals by the General Headquarters of the UAE Armed Forces & Appreciation Awards, KSA, MOD – UAE. He is a member of the Forensic Science Services – UK and the Board of The International Society for Forensic Genetics – Germany.
Additionally, Dr. Hamad holds several executive leadership roles, through which he provides critical insight into driving strategic business growth by leveraging capabilities and advising stakeholders on key areas for improvement to increase operational effectiveness, corporate governance, healthcare initiatives and achieve goals.
He also oversees the execution process of key decision-making strategies that drive policy, commercial performance, organization development, reduce risk, and create financial stability through his many board, chair, and member roles, including:
General Manager, Daman Healthcare Solutions, GmbH, Munich, Germany
General Manager, inHealth: Independent Health Information Technology Services, LLC, AD, UAE
Board Member, Saudi Enaya Cooperative Insurance Company PJSC, KSA
Board Member, EIBFS – Emirates Institute for Banking and Financial Studies, UAE Central Bank
Member of Supreme Committee for Organ Transplantation
Vice Chairman of the Board of Directors, Emirates Insurance Association, IA, UAE
Chairman of Higher Technical Committee, Emirates Insurance Association, IA, UA
Chairman of Health & Life Committee, Emirates Insurance Association, IA, UAE
Chairman of Emiratisation Committee, Emirates Insurance Association – IA, UAE
Chairman, Abu Dhabi Tennis Club, Abu Dhabi Sports Council
Member of National Anti-Doping Committee, National Anti-Doping Organisation, NADO
Member of Founding Advisory Council, Khalifa Univ. – College of Medicine & Health Sciences
Dr. Al Mehyas holds a B.Sc. with Honours in Forensics, from Glamorgan University, Cardiff, UK; and M.Sc. DNA Profiling from University of Central Lancashire, UK, making him one of the first UAE Nationals specializing in Forensic Medicine.