University 04
April 1, 2021
2023-12-05 9:46
University 04
WELCOME TO THE
THE EMIRATES INSTITUTE OF FINANCE
2023
Banking Annual Training Plan
CERTIFICATIONS & PROGRAMS
Explore Training & International Certifications
Choose from 315 Training and international certifications
How can we enable you today?
Emirates Institute of Finance
Enabling the next generation of world-class financial services specialists by building capabilities , setting standards, and fostering innovation in the sector.
EIF is a central institution providing targeted training programs focused on key topics and roles. We are positioned as a leading training provider to achieve the goals of the Emiratization agenda, with long-term plans to offer self-certification programs to establish a regional benchmark.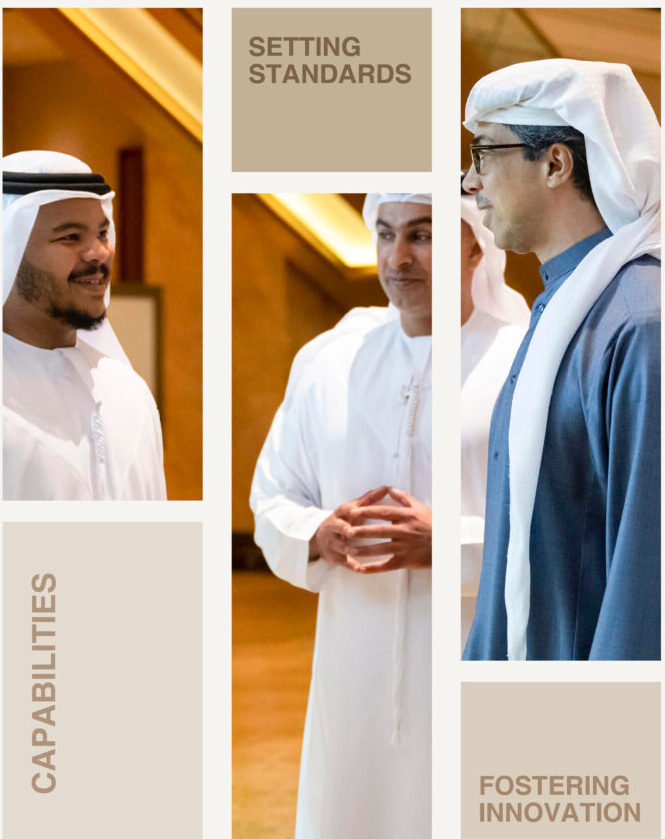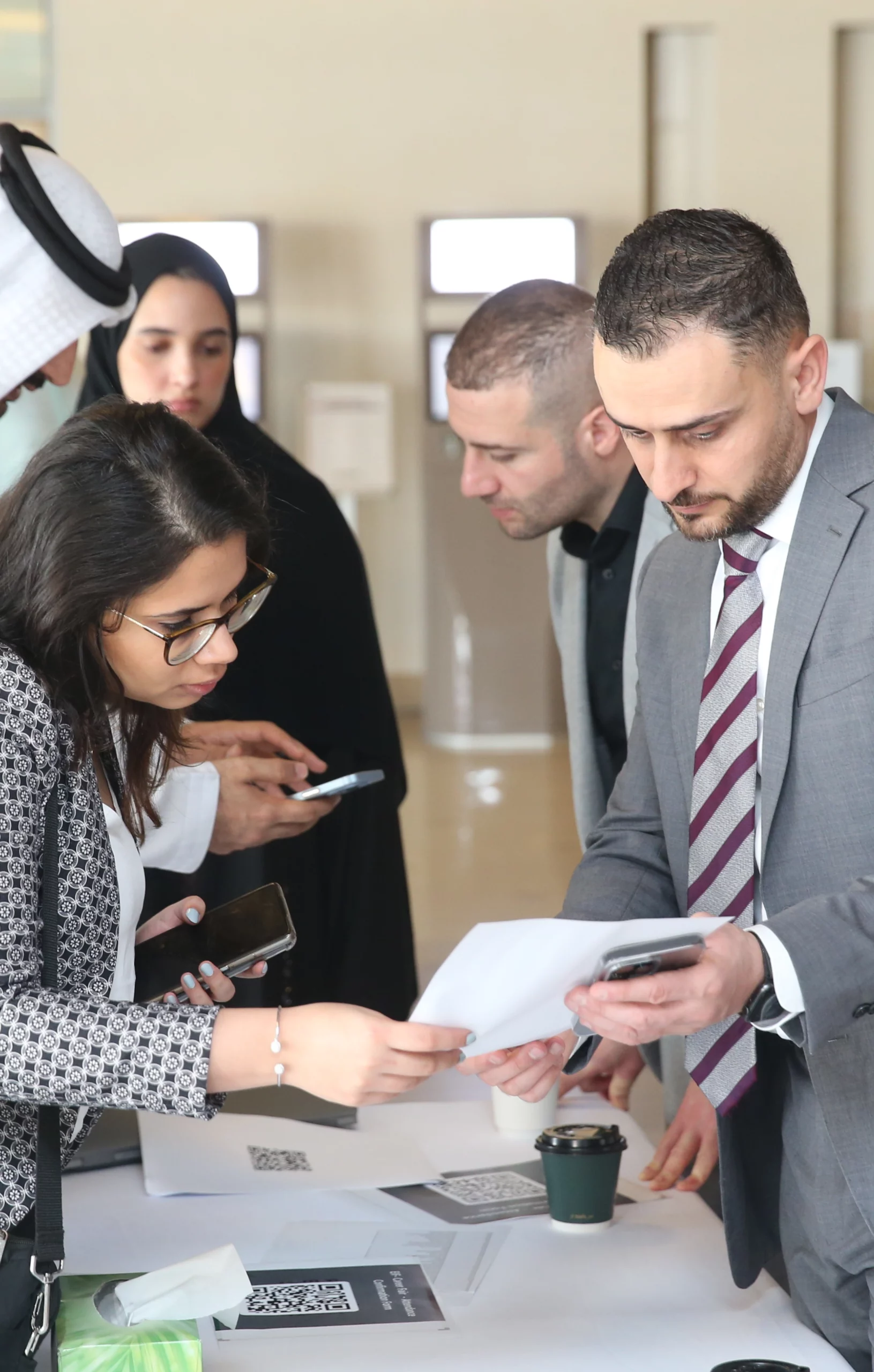 Committed to the Emiratisation initiative, EIF supports UAE nationals by providing top-notch training facilities and encouraging career growth in the banking and financial services sector.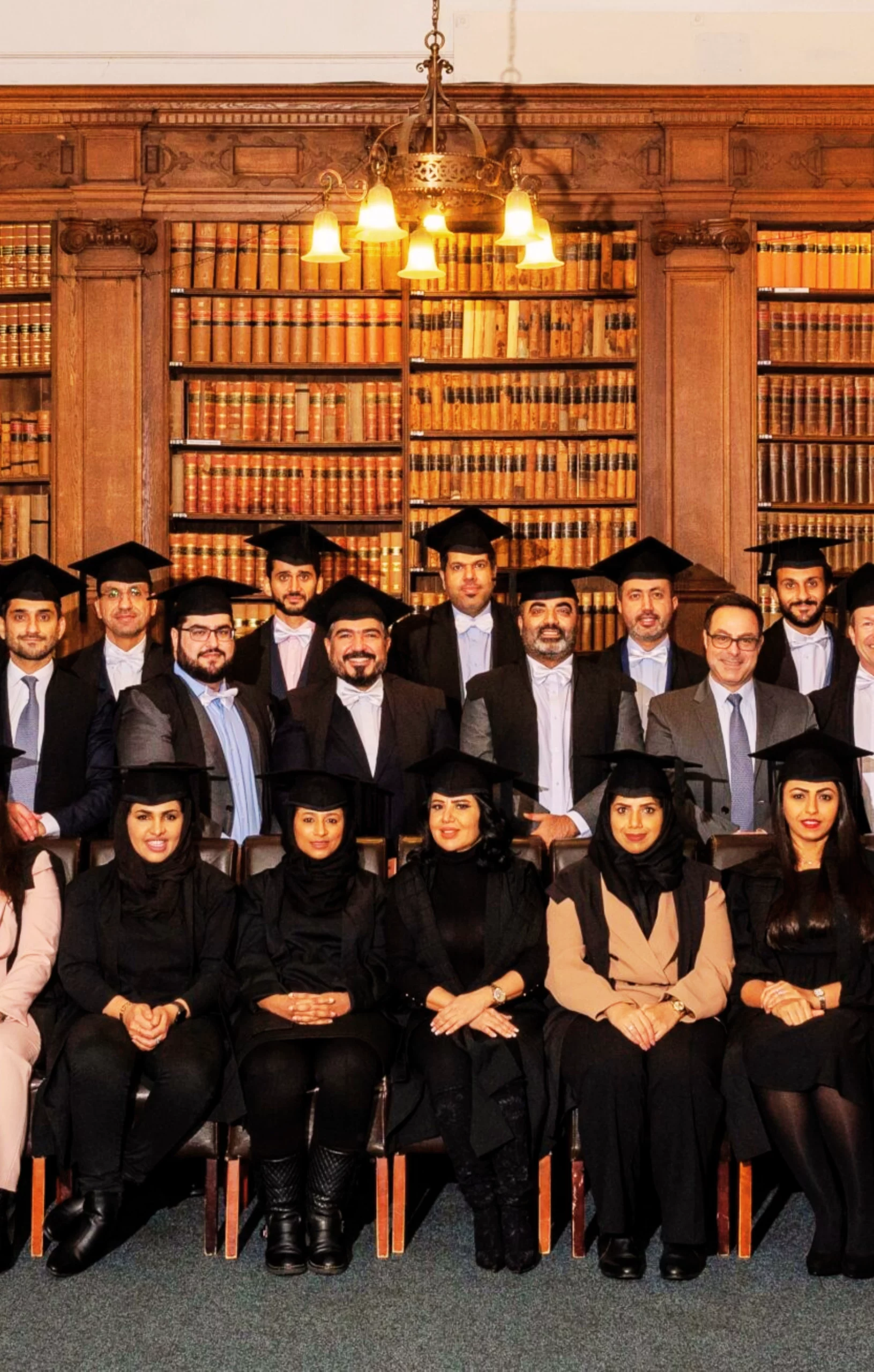 Developing leaders on the skills of strategic leadership in the era of disruption and financial challenges, focusing on the development of winning strategies and navigating challenges in the banking and financial sector.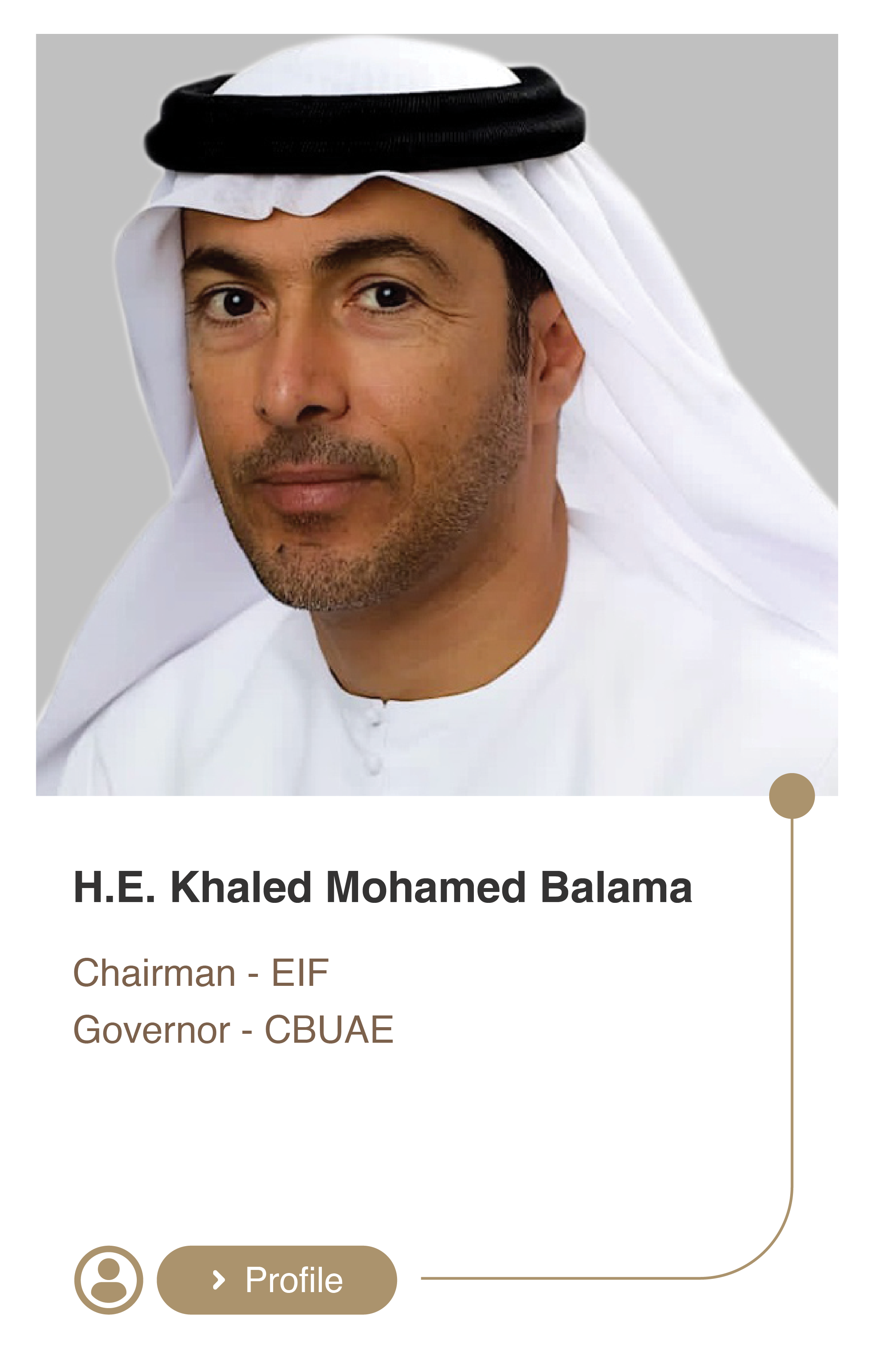 H.E. Khaled Mohamed Balama
Chairman of EIF
Governor Central Bank of UAE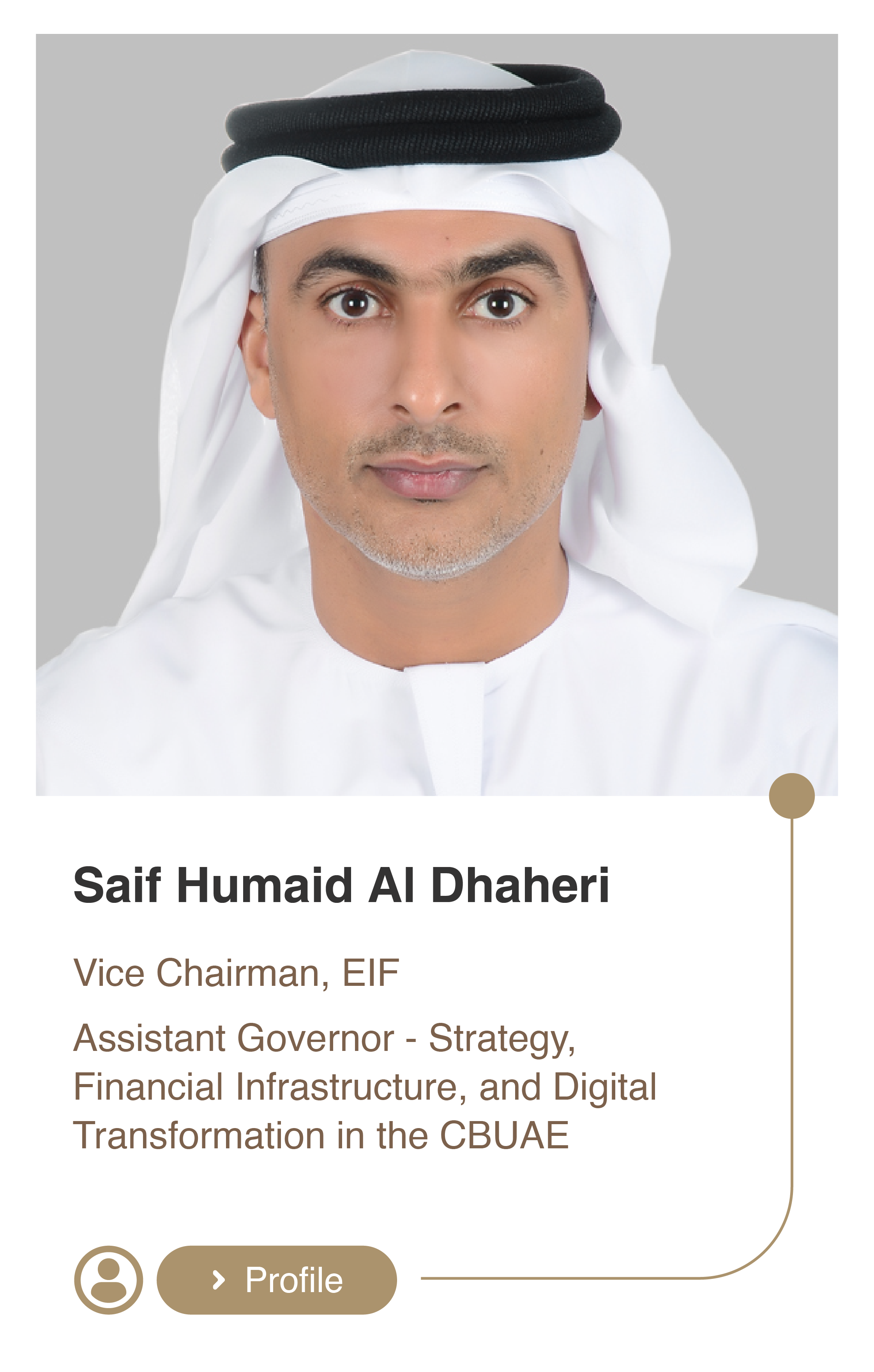 SAIF HUMAID AL DHAHERI
Vice Chairman of EIF
ASSISTANT GOVERNOR Central Bank of UAE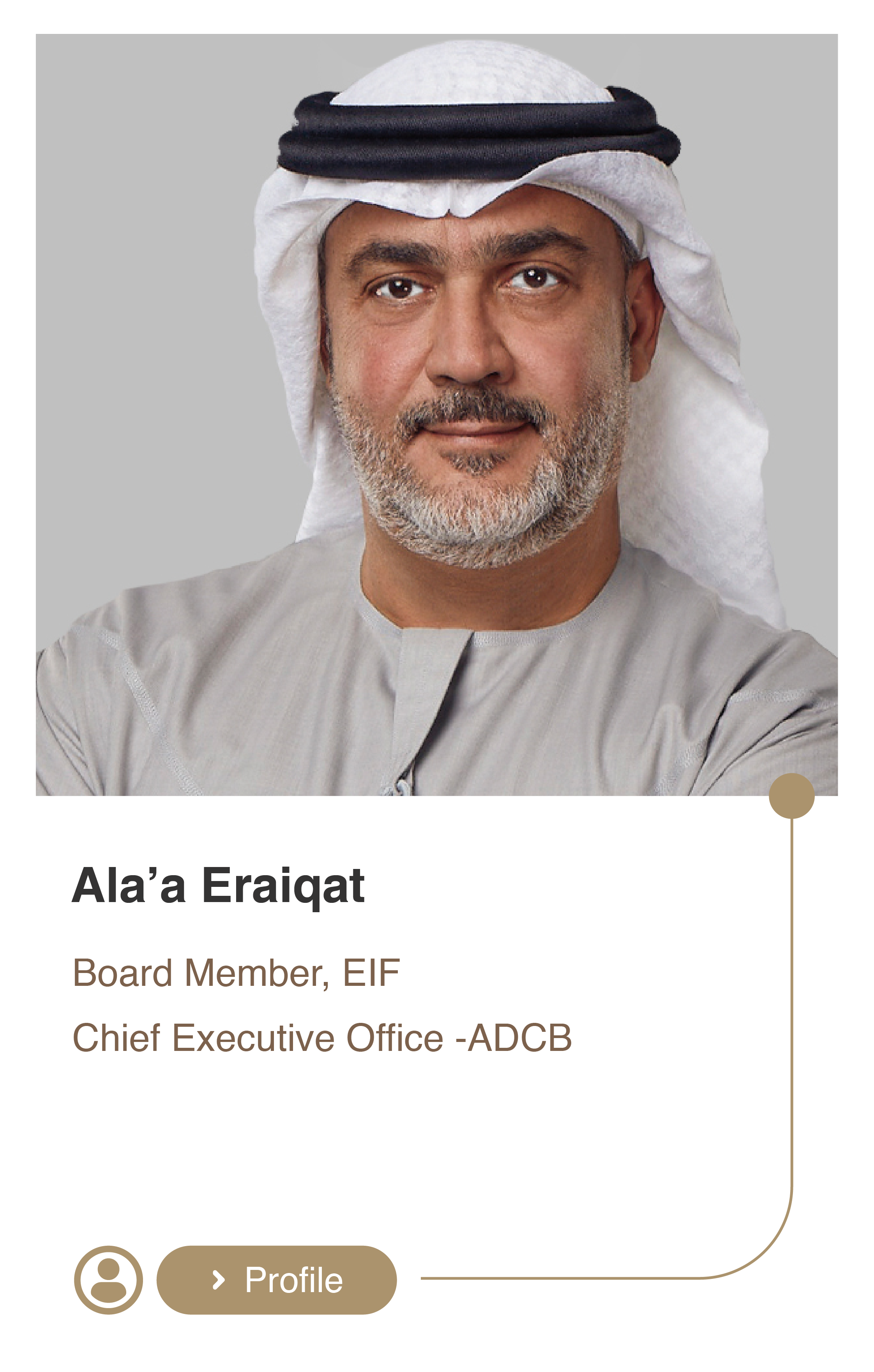 ALA'A ERAIQAT
Board Member of EIF
CEO ADCB Bank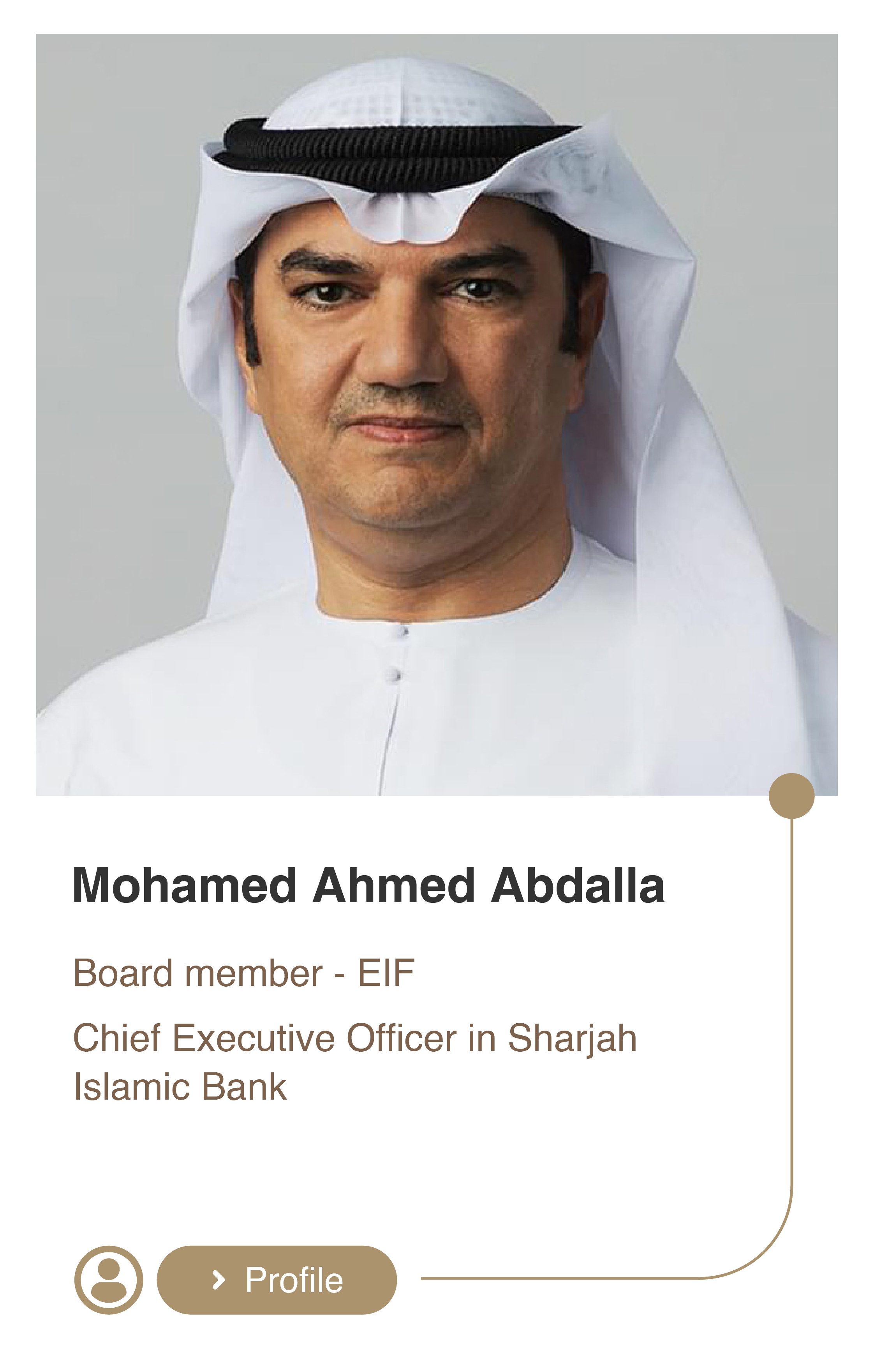 MOHAMED AHMED ABDALLA
Board Member of EIF
CEO Sharjah Islamic Bank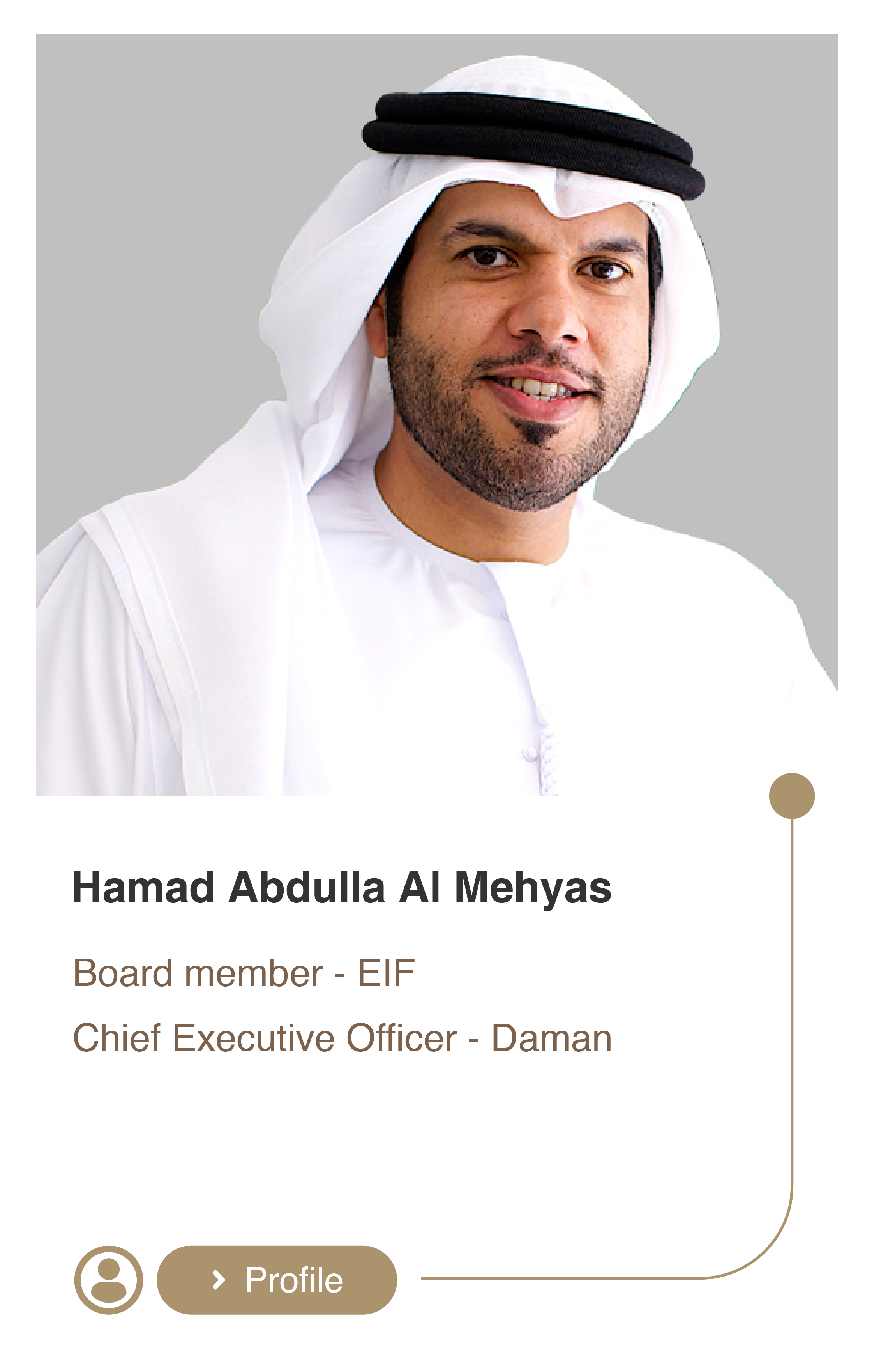 HAMAD AL MEHYAS
Board Member of EIF
CEO DAMAN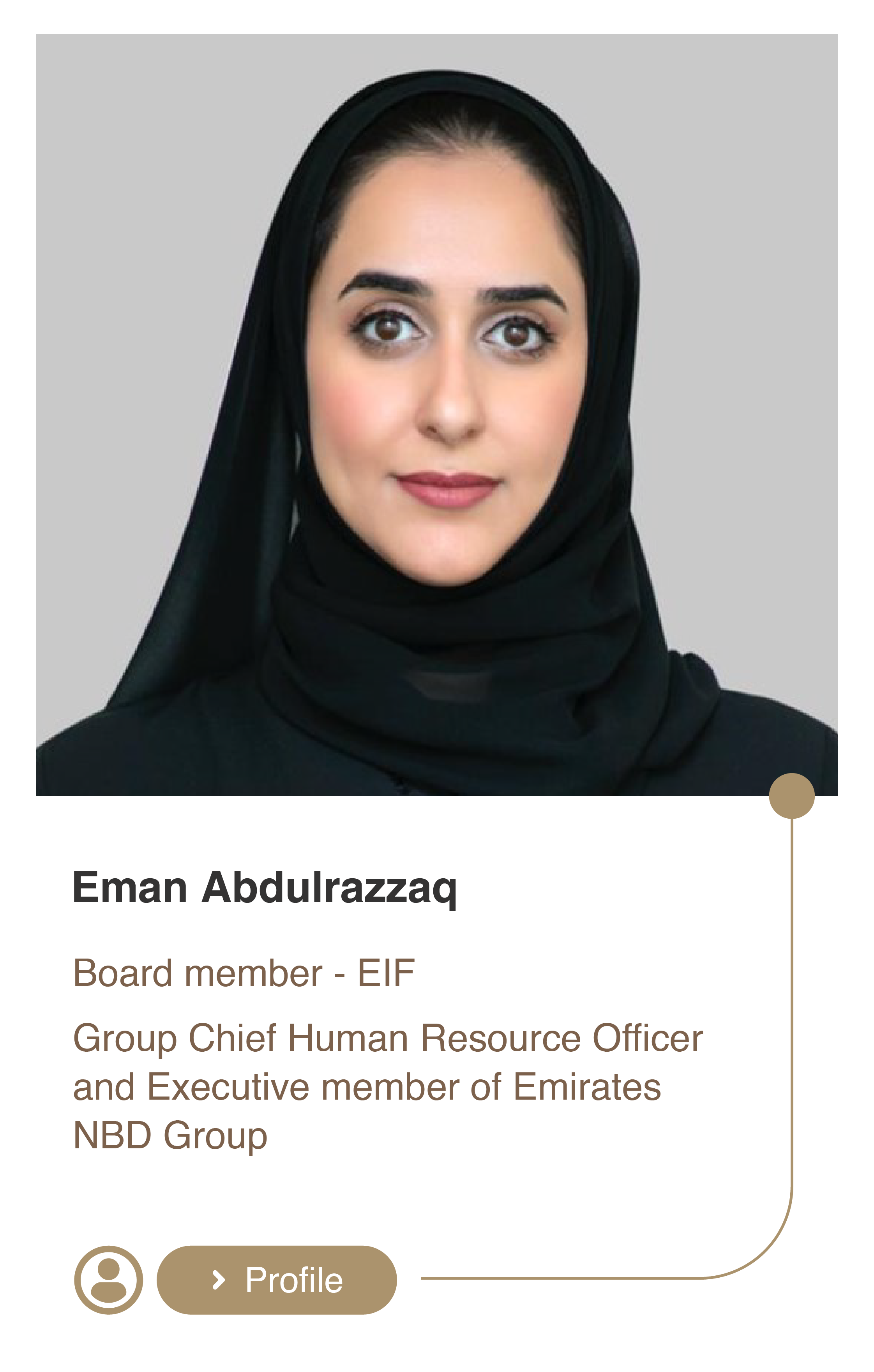 EMAN ABDULRAZZAK
Board Member of EIF
CHRO ENBD GROUP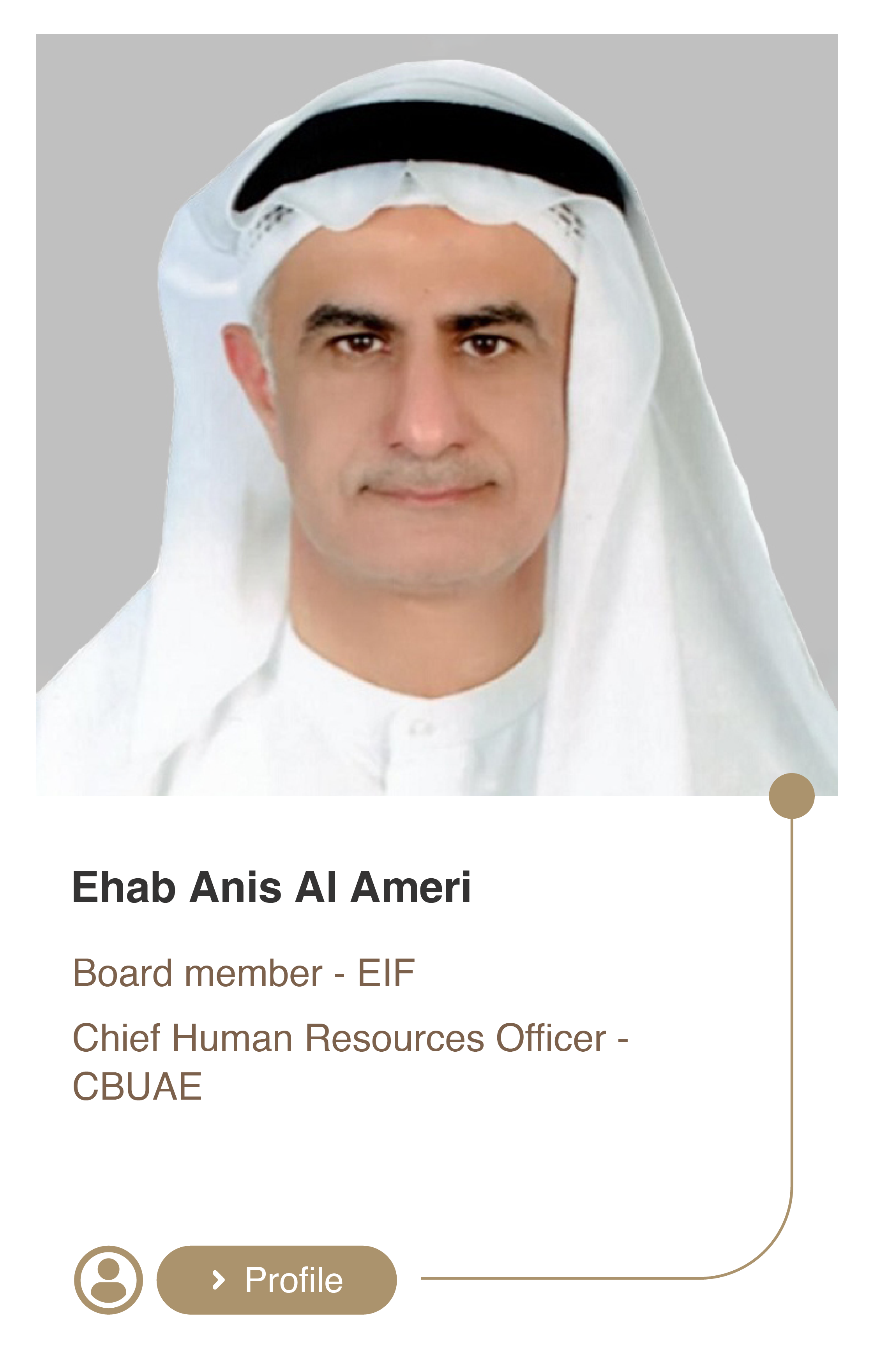 EHAB ANIS AlAMERI
Board Member of EIF
Chief Human Resources Officer Central Bank of UAE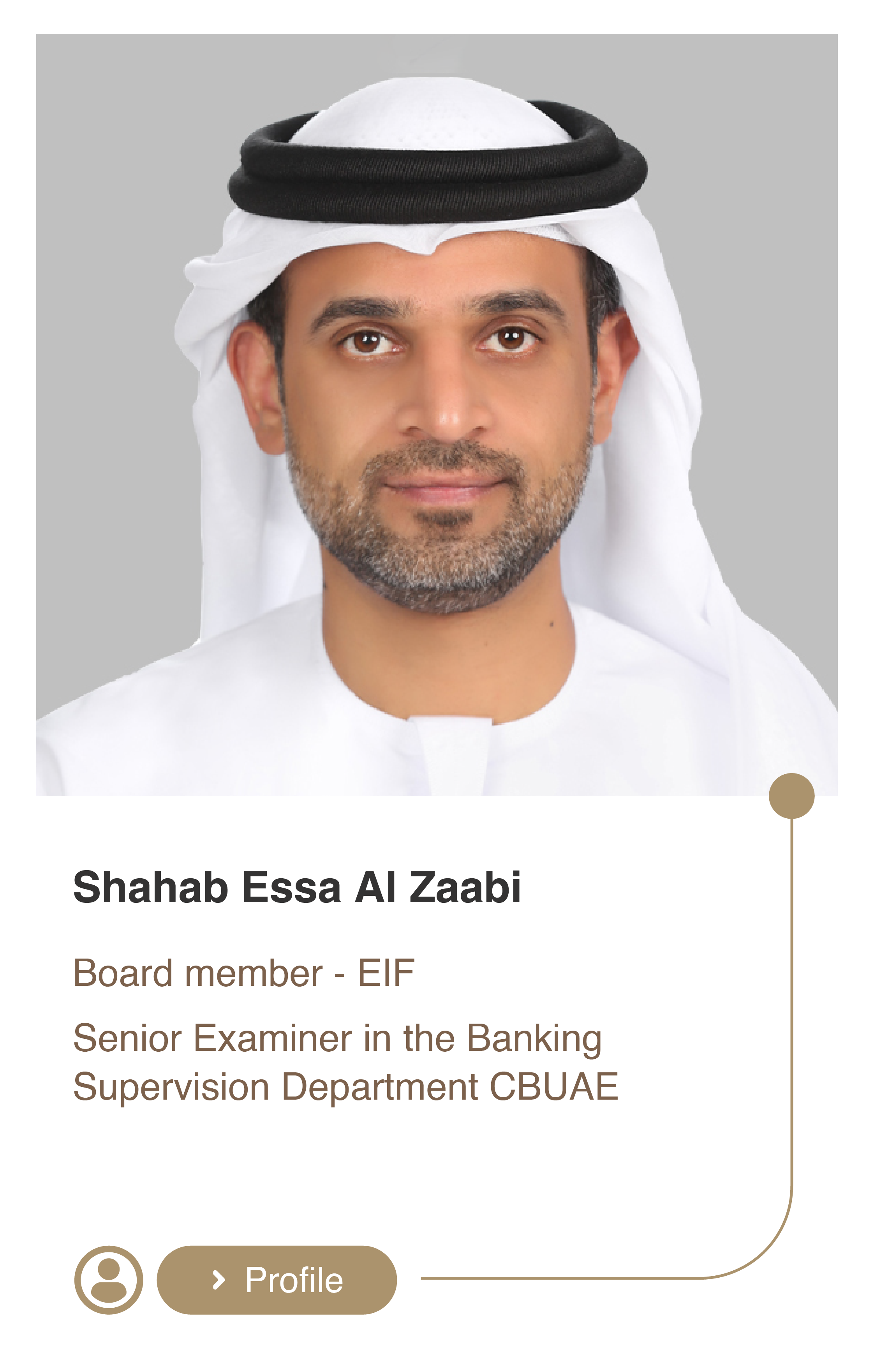 SHAHAB ESSA AL ZAABI
Board Member of EIF
HEAD OF LICENSING Central Bank of UAE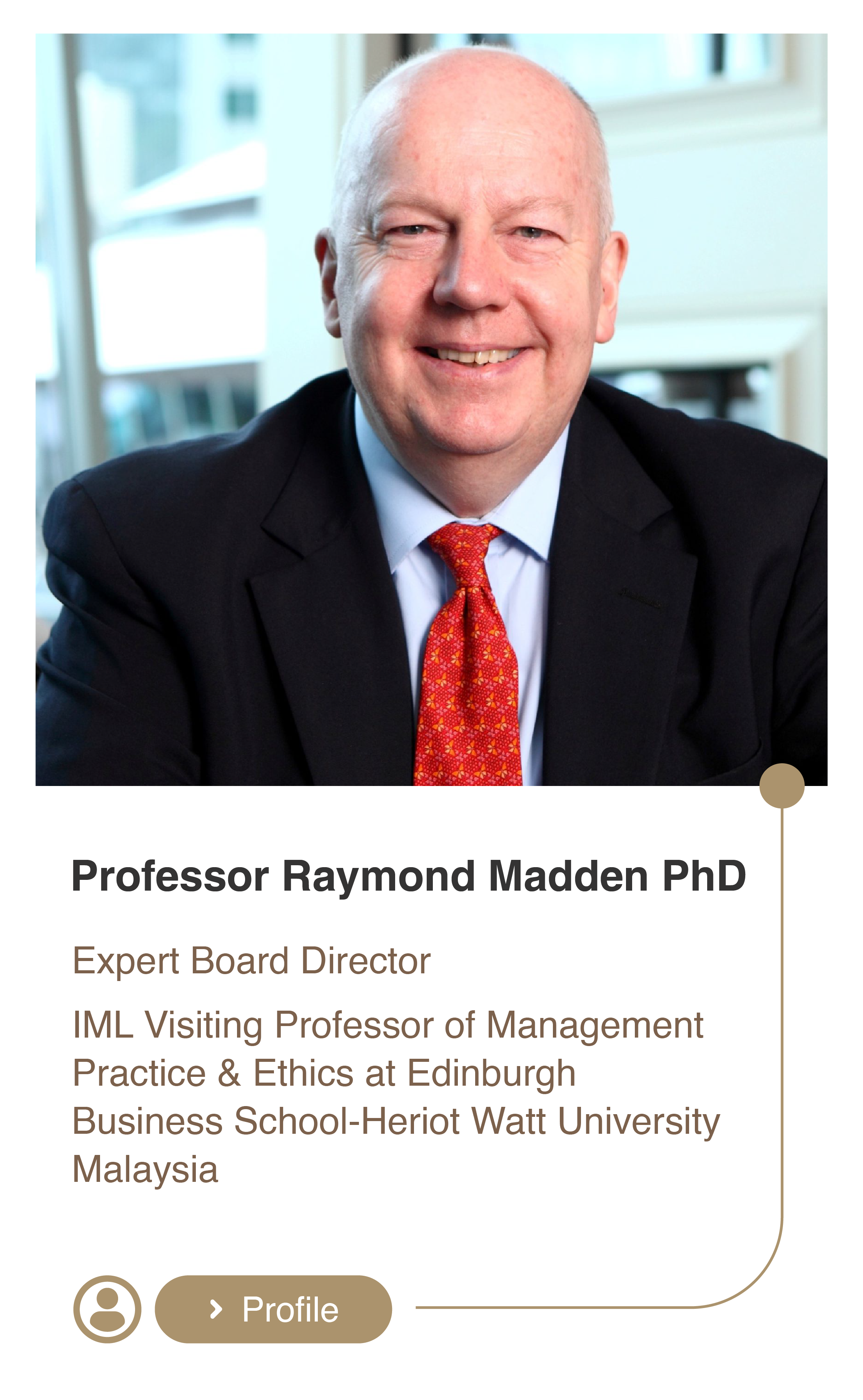 Mr. RAYMOND MADDEN
Board Member of EIF
Expert Board Director
@EIF_UAE
Connect with EIF social network for the latest from EIF