EIF, HSBC successfully complete eight-month-long 'Thrive Leadership Programme' for Emirati talent
June 7, 2023
2023-07-04 14:13
EIF, HSBC successfully complete eight-month-long 'Thrive Leadership Programme' for Emirati talent
EIF, HSBC successfully complete eight-month-long 'Thrive Leadership Programme' for Emirati talent
The Emirates Institute of Finance (EIF), the region's leading institute for education and training in finance, has announced the successful completion of the 'Thrive Leadership Programme' in collaboration with HSBC. The eight-month-long programme was aimed at preparing the Emirati talent for career advancement within HSBC, by equipping them with the necessary skills and expertise.
The programme, delivered by EIF, involved 13 participants with EIF facilitators and external subject matter experts, including Graham Moore, Certified Master & Facilitator of the Leadership Challenge, who engaged with the participants. The programme showcased new concepts that could be implemented by the bankers in their day-to-day activities.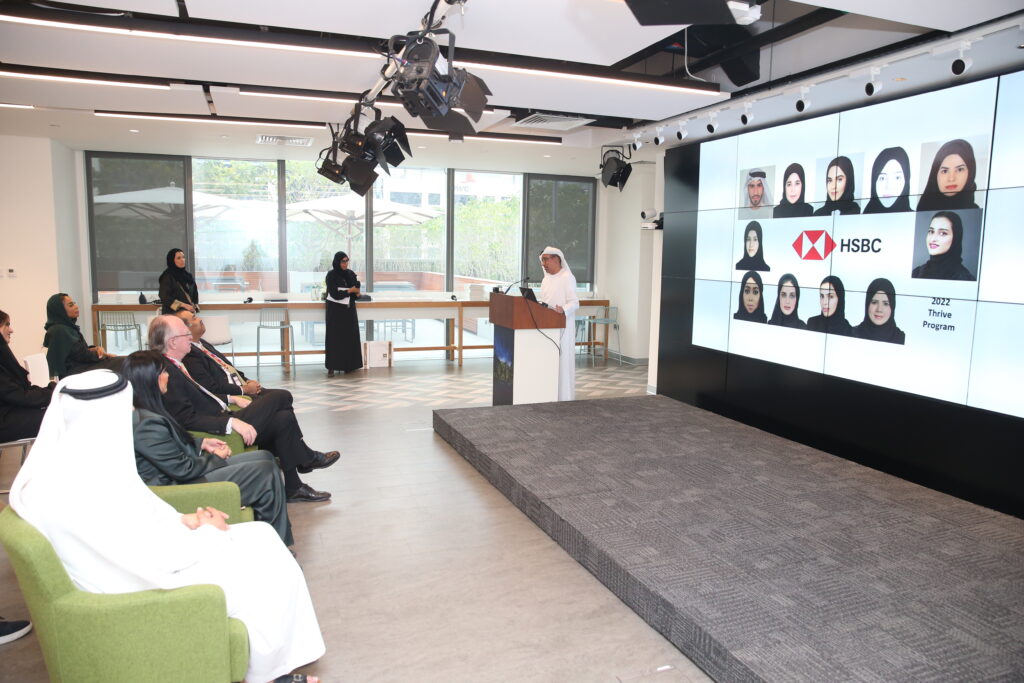 The programme received a positive feedback from the participants as it offered them a guided approach towards their career growth.
Noura Alblooshi, Acting General Manager of EIF, said: "The successful completion of the Thrive Leadership Programme with HSBC is aligned with our institute's new strategy, which focuses on building a pool of Emirati talent in the UAE financial sector. We aim to prepare the Emirati talent for leadership positions in the financial sector, and this programme is a testament to our commitment to this goal. We are proud to collaborate with HSBC to create a programme that supports our vision and aligns with the UAE's Emiratisation strategy."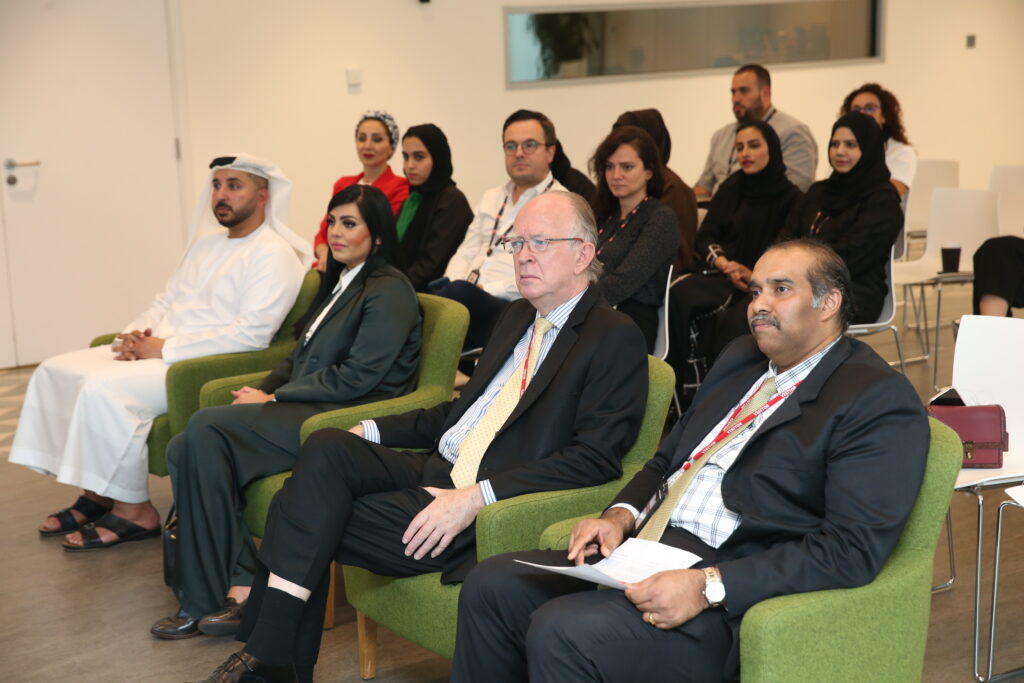 She added: "The financial sector in the UAE is rapidly evolving, and we believe that Emirati talent will play a critical role in shaping its future. The success of the Thrive Leadership Programme is a step in the right direction, and we are excited to see the positive impact it will have on the careers of the participants and the sector as a whole."
HSBC's Head of Emiratisation, Amira Anwar Habib, said "The UAE National development is our priority and Thrive Leadership Programme is a great example of a successful collaboration between HSBC & EIF to create a framework dedicated to developing our junior management who are outstanding. This programme is a stepping-stone into the careers of these 13 individuals, to be the future leaders. Investing in junior managers is in line with our vision to create a population of talented Emirati leaders for the future. The participants gained knowledge, and experience from this journey and were exposed to new concepts that they will be able to use and implement in their day-to-day activities. They also talked highly about the coaching sessions that enabled them to have a more guided approach towards their careers."
The program focused on appreciating diversity, achieving success together, accepting responsibility, and completing tasks. It started with a preliminary evaluation of each participant's leadership potential and continued with tailored coaching and instruction. The program assisted in improving overall organisational engagement and prepared individuals for career development.