Emirates Institute of Finance, Oxford University, Saïd Business School, and MIT unveil Future Tech Leaders Programme
July 6, 2023
2023-07-06 8:55
Emirates Institute of Finance, Oxford University, Saïd Business School, and MIT unveil Future Tech Leaders Programme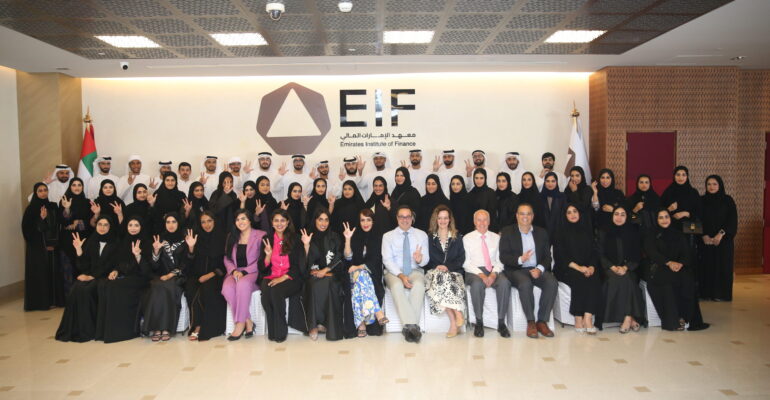 Emirates Institute of Finance, Oxford University, Saïd Business School, and MIT unveil Future Tech Leaders Programme
The Emirates Institute of Finance (EIF), the leading independent training institute offering world-class education, training, and allied services in banking and finance, has partnered with Oxford University, Saïd Business School, and MIT to introduce the groundbreaking Future Tech Leaders Programme.
This programme aims to address the critical talent gap in the technology sector, with a specific focus on the thriving Fintech industry.
The 6-month Future Tech Leaders Programme commenced on 3rd July and attracted 100 participants who will have the unique opportunity to gain expertise from two prestigious institutions of global repute.
During Phase 1, Oxford University, Saïd Business School will lead the programme, providing participants with comprehensive insights into the practical applications of technology within the financial sector.
In Phase 2, MIT, renowned for its groundbreaking advancements in technology, will offer specialised training tailored to participants chosen areas of expertise. This phase aims to empower them with advanced skills necessary to thrive in the rapidly evolving field of technology.
The Future Tech Leaders Programme aims to nurture and develop the next generation of technology leaders in the UAE, making a significant impact in bridging the talent gap and offering specialized training. This initiative further strengthens the UAE's position as a global hub for technological innovation in finance, contributing to the growth and advancement of the Fintech industry.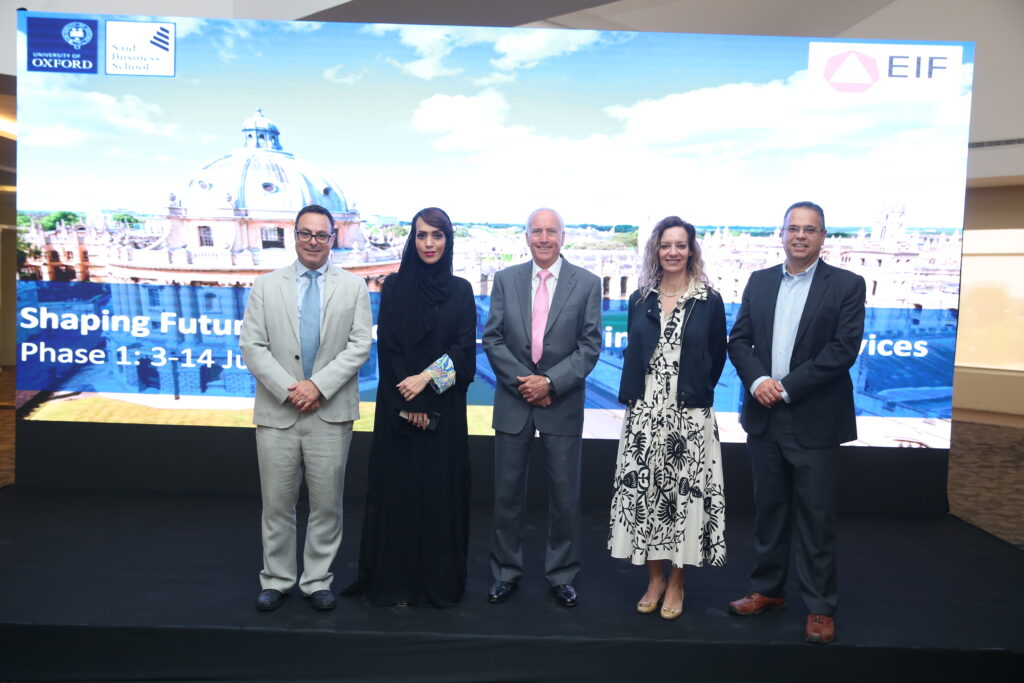 Noura Alblooshi, Acting General Manager of EIF, highlighted the programme's objectives, stating, "The course, 'Shaping Future Technology Leaders in Financial Services', aims to equip financial services professionals in the UAE with the skills and knowledge necessary to navigate the sector's rapidly evolving technological landscape. This aligns with the directives of the visionary leadership of the UAE and the EIF strategy. The programme covers financial services, technology, and disruption and will be delivered through a blend of face-to-face, virtual, and online teaching."
She added, "Recognising the critical need for skilled UAE national talent in the technology domain, EIF, in collaboration with Oxford University, Saïd Business School, shaping Future Tech leaders in Financial services and MIT, has designed a comprehensive and cutting-edge program that centers around three key domains: Cybersecurity, Data Science, and Software Programming."
Participants of the programme will benefit from state-of-the-art facilities, cutting-edge resources, and a diverse range of learning formats, including face-to-face, virtual, and online delivery. Throughout the program, precise projects and assessments will ensure that individuals exhibit mastery in their selected subjects.
This groundbreaking collaboration between EIF, Oxford University, Saïd Business School, and MIT demonstrates a steadfast commitment to nurturing local talent and bridging the talent gap in the technology domain, with a specific emphasis on the burgeoning Fintech sector. The aim of the Future Tech Leaders Programme is to propel the UAE to the forefront of global technological innovation in finance, solidifying its position as a distinguished hub for cutting-edge advancements.